I figure I can use the rest of this excess server space on my web page to just talk about my own thoughts and stuff, along with my personal life, so just click around and do some reading. I hope I don't bore you with any of this stuff. I just enjoy writing! These pages will be updated more as I post more writing, and jazz them up a little bit in the following months, so stay tuned!
NOTE: Advertisements found on these pages are randomly posted by the server and do not reflect any preferences or opinions of myself. Feel free to click on them if you find them interesting, but they are in no way connected to me! Use this program to filter out the pop-ups on this site and others!
You laugh at me because I am different, I laugh because you are all the same!
Yes, I definitely do things differently in my life than others:
Most men have short hair, I have long hair
Most people live in new houses, in planned communities, I live in an older home
Most boaters are power boaters, I prefer to sail
I prefer to drive cars with stickshift, versus automatic transmissions.
I am occasionally seen wearing a kilt, and sometimes nothing at all, I dress to please myself. Most people though base what they wear highly on what other people think.
I am beginning a quest for "self sufficiency" to take control of my life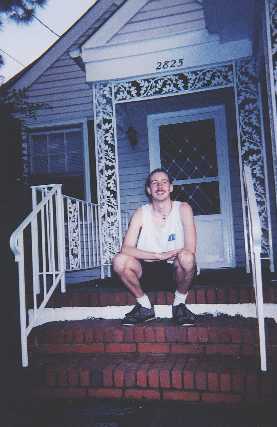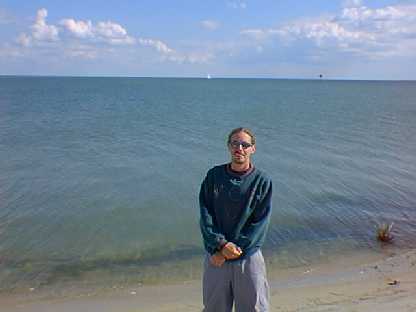 Left picture is me in front my house, the right picture is on Gwynns Island on the Chesapeake Bay, September of 2001
Name: Steven
Born: 1974, in Richmond Virginia
Live: Richmond, Virginia
Religion: Baptist
Occupation: Electronics Technician
Marriage status: Single (and looking)
Contact me:
CYBRVANR@YAHOO.COM
(I'm also on YM under the same screen name!)
My page on taking control of your own life.
I am what you call an "AV Geek" so here's a page I put together explaining exactly what that is!
I guess this is the best place to put some thoughts in about music too!
I have always enjoyed cars, so I've put together some pages on the old clunkers I own, why I own them, and what I've done to keep them running. While it's nice to have a new car, I have found older ones are much cheaper (no payments!) and easier to work on. As I own a vehicle, I will get to know every square inch and every nook and cranny in it. I get to know it's sounds, and how it feels on the road, and exactly how it responds to what is done to it. This is something I simply cannot get with a newer vehicle, and I would also not want to go rummaging around taking apart a new vehicle, or modifying it to my tastes either. An older vehicle also presents itself with a network of support too because you probably know someone who's owned one, or still does and can tell you about their experiences.
My Chevy Astro "They Cybervan"
The Infamous SUV…definitely a debatable vehicle!
Architecture is also something I find interesting, and I have written a little bit on the topic as well, I also will be soon posting pictures of interesting buildings in the area.
If You thought the SUV was wasteful, check out the latest McMansions
A little thought on my clothing choices and how I choose to present myself to the world, and other personal topics:
What do you fear? probably your own self!
Are you a man…chances are you like to make a big KABOOM!!!
Just some more ranting here....some of it sorta humorous stuff about society / government, other stuff a little more serious
VDOT Guide to Highway Engineering
We should all be more conservation minded, and we can!
My rant about Suburban planning and zoning
Another rant about traffic and driving
Crime is bad!…So where are all the police!

Yes, I know, it's beginning to sound like A.M. talk radio around here!!! Sorry!